I'm giving you a list of minimum items you need to have in your kitchen to be an efficient cook. Ideally, you're going to want to get your kitchen well stocked with all of the equipment listed below. If you can't get everything in one go, that's fine, just buy what you can afford and pick up the rest when you can.
Mixing Bowls
- To mix the ingredients for cooking recipes, cakes, cookies etc..
Serving Bowls
-To hold food, including food that is ready to be served.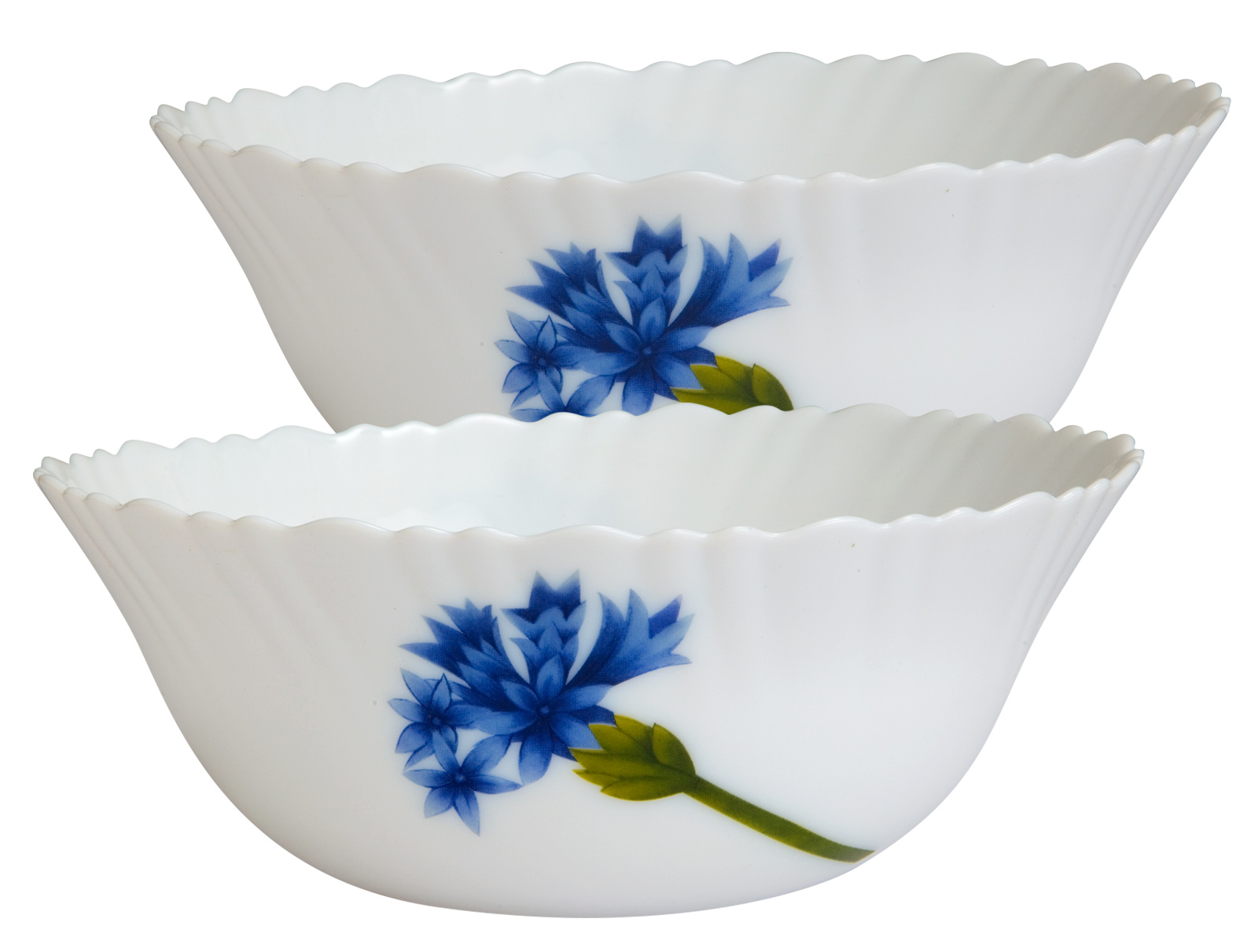 Stainless Steel Bowls
- these wide-mouth stainless steel bowls serve a lot of purposes .. from rinsing vegetables to rising bread dough.
Used for draining substances cooked in water. It differs from sieve, allowing larger pieces of food, such as pasta, to be drained quickly.
A portable board, on which food can be cut into pieces. It generally made of wood or plastic.
Presses garlic cloves to create a puree, functioning like a specialized ricer.
Grate the food into fine pieces.
A ladle is a type of serving spoon used to serve liquid items. It should be in different sizes with longer or shorter handles, some good for serving dal, some for fruit punch.
To extract juice from lemons. It is not an essential kitchen tool for daily use, really - because your fingers will be able to squeeze more juice out of a lemon. So unless you are squeezing numerous lemons you don't 'need' this.
A measuring cup or measuring jug is a kitchen utensil used primarily to measure the volume of liquid or bulk solid cooking ingredients such as flour and sugar.
Its better if u have a set of spoons that measures dry or wet ingredients in amounts from 1/4 teaspoon (1.25 ml) up to 1 tablespoon (15 ml).
To crush food, releasing flavours and aromas just like good for grinding saffron for making sweets, pounding cardamom fresh for tea, etc
To protect hands from burning when handling hot pots or trays.
To peel the fruits and vegetables.
TO mash the food items like rice for small babies, cooked potato etc..More popularly called as potato masher, but actually is great to mash many things…like boiled vegetables for pav bhaji, vegetable stuffing for a paratha, to mash eggplant for baingan bharta, etc
A long, rounded wooden or marble tool rolled across dough to flatten it on a wooden board.
To cut chillies, to open packets, etc
Aluminium one has been great, and the stainless steel scoop with trigger is also useful for equally filling cupcake liners.
To sieve the flour while preparing cakes, cookies etc
An essential buy for bakers. Get the silicone one. It is used to fold the flour with other ingredients...
These are mostly good for flipping roti and picking up hot tawa; the kind of tongs for serving and gripping food are different.
Knives (utility, bread, paring, etc), peeler, scraper, scissor (kitchen shears), chopping board, chopping mat, etc..Invest in good quality knives, never buy cheap ones.
To blend ingredients smooth, or to incorporate air into a mixture, in a process known as whisking or whipping.
For mixing and stirring during cooking and baking.
Various stainless steel skillets, wide pans, deep pans, sauté pans, saucepans..Buy the ones with sturdy handles, and preferably transparent lid.
Various non-stick skillets, sauté pans, saucepans are available in the market. Buy the ones with sturdy handles, and preferably transparent lid
Various stainless steel pots buying thick bottomed is best for boiling milk as it won't scorch at the bottom.
Cooking pots in various sizes better if stackable, even better if the same cooking pots can be doubled up as serve ware.
Iron or non-stick woks buy the ones with sturdy handles, and preferably transparent lid. Kadhai can be used for boiling, frying, stir-frying, and a good-looking one for serving.
Iron or non-stick flat pan medium size tawa for roti, larger-wider sized for dosa. Always get one with a handle.
Small pan with handle for tadka (tempering).This one is hard anodized, scratch resistant.
Cooking and Serving Spoons:
Different shapes, sizes and types of stainless steel spoons for cooking and serving.
These cannot be used on non-stick surfaces, but highly durable to use with stainless steel or glass and will last for years
Rice server and idli scooper:
Larger one to serve rice can also be used as turner on flat pan when making parathas; and smaller one to spoon out idli also has multiple uses. But these are not "essential" - the serving spoons above can do the same job too.
Don't buy one with an edge, ghee gets accumulated at the rim and requires cleaning many times.
Casserole:
(insulated containers) to store warm rotis, rice, curries, etc
These are the best investments for serving food warm instead of reheating which kills nutrients in food.
High-hipped flat big platter:
Mostly used for kneading dough, but of course has many other uses.
Perforated frying spoon/skimmer/strainer
:
For deep frying. Turner to flip hot food
Some lids close from the inside, some to be rotated on the outside; some whistle, some don't. But pressure cooker is an essential in Indian kitchen.
Great to whisk dal, to make buttermilk.
Read more about the Indian spice box container and what you can store in it
Tin/can and bottle opener:
Invest in one good brand that would last you forever.
These days you find more of steel racks with holes than aluminium ones without
Small metal or plastic tea strainer:
To strain tea. Metal one is better.
Pincers to hold hot utensils
:
You need max TWO pincers in your household; Get pincers with a good grip, test picking up some container before buying. Pincers with bad grip can cause trouble when you lift heavy pots with hot food.
Sifter with interchangeable sieves:
Multiple sieves, with different spacing of holes, that can be interchanged. To sift flour, grains, etc
Metal mesh/wire mesh with handle:
Looks like and is called splatter screen by some. If you don't have a gas stove, this metal mesh is great to roast papad, puff up rotis, roast brinjal to get the smoky flavor – on an electric/coil stovetop.
To prepare Sev.
Good for making paneer tikkas, kebabs, etc
Basic necessities in (almost) every kitchen:
·
Aluminium Foil, Cling Wrap, Paper Towel, Parchment Paper, Newspaper
·
Various types of net bags and boxes to store vegetables and fruits in refrigerator
·
Paper Bag, Polythene Bag, Ziploc Bag
·
Toothpicks, Straws, Bands, Clips, Chopsticks, etc
·
Placemats and potholders for hot utensils
Not all the kitchen items are required right away in the beginning – everyone gradually accumulates items over the months and years as deemed appropriate.