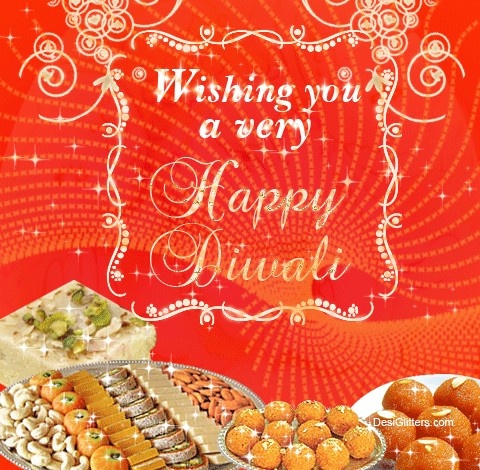 Happy Diwali
Diwali is the festival of lights, crackers and sweets. Days before the festival, the females of the family start preparing traditional delicacies for the family and friends. On Diwali, there is a custom to exchange sweets to the friends and neighbors that is why Diwali can't even be imagined without sweets and savories that are specially made at home. The list of Diwali special sweets is exhaustive. Gulab Jamun, Gajar Ka Halwa, Besan Ke Ladoo, Karanji and Jalebis are the most commonly made sweets on this occasion.

Apart from sweet dishes, there are several other delicacies that are made on the occasion of Diwali. The Diwali cuisines also depend upon the culture and family traditions. From north to south and east to west India, several mouth watering delights are prepared in various manners depending upon the prevailing custom and taste of the family members. Here we have provided you with the recipes of few traditional mouth watering recepies. We have also listed some of the unusual Diwali recipes. Now you can try your hand at these too!
Here I am giving you the Diwali Menu...